If you search "multi-generational workforce" on Google, you'll get about 2,830,000 results on the challenges companies face managing and embracing the incredibly broad employee demographic in today's workplace. But, you'll also find results pointing to the positive side of things like the rich perspectives, talent, and experience, today's workforce offers, unique to the new millenia we work and live in. Evercor is host to 4 out of the 5 generations in today's workforce, and it's rounded out by military veterans representing Baby Boomers, Generation X and Generation Y.
This year for our annual Veteran's Day tribute, I talked with a few military veteran employees representing generational diversity within our workforce. I wanted to know their thoughts on how their prior military service experience impacts their careers, why they have chosen to make their career with us, and how they feel about the newly announced Evercor Foundation with its mission to serve children's and veteran's causes in the communities we have a presence in.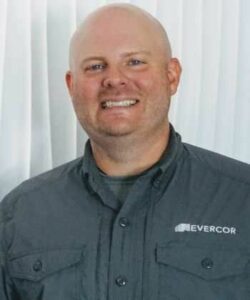 Frank Kane
U.S. Army Iraq War Veteran
Frank serves as the Director of Special Projects at our corporate headquarters in the Wyoming Valley.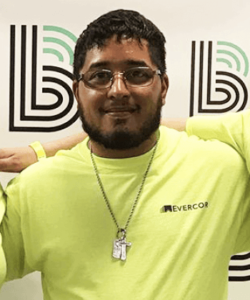 Nate Ocasio
U.S. Marine Corp Veteran
Nate is an Assistant Crew Leader in Landscape and Lawn Care operating out of our Lehigh Valley office.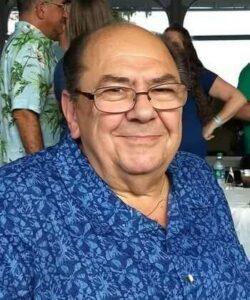 Paul Kutney
U.S. Air Force Vietnam War Veteran
Paul is the Operations Manager of Procor Pest Control, one of Evercor's subsidiaries.
How are the Skills You Learned in the Military Transferable to Your Career?
Frank: The skills I honed in the military are transferable to my career at Evercor in many ways. The most important skills I learned in the Army are teamwork, accountability, integrity and problem solving. I use these skills on a regular basis, to fulfill our commitments to our clients and team members.

Nate: I learned values to live and work by in the Marine Corps that became part of who I am. I learned to be the first one in and the last one out. Now, I'm early to work and never in a rush to leave before my shift is over because I am focused on my job and doing it with integrity, which is at the heart of everything I do. I honor the company for the opportunity I'm provided to make a career here, and I'm compassionate with coworkers and clients on good days and bad.
Veterans Have a Seat at the Table
Frank Kane sits in a meeting with the rest of the senior management team. Among them is another veteran, Karla Porter, who served in the U.S. Air Force.
Paul: Once I returned to civilian life, no matter where I worked, the leadership skills I learned in the military have always lead me to be in charge of people. This lead me to be in management in civilian employment. I learned to work within a very diverse workforce and respect and appreciate each individual for their uniqueness. The Air Force also trained me to be capable to meet quotas, demands and deadlines.
What About Our Company and Culture Keeps You on Team Evercor?
Frank: Our growth keeps me on team Evercor. I was away from the organization for five years while serving in the U.S. Army. The organization I left was a small team. Five years later, I was proud to return to a professionally run company, built by Pat Kane, my brother, and Adam Pendolphia. I made the right choice to leave my career in the Army and have never looked back.
Skills that Last a Lifetime
Stephen Remetz, lead mechanic and U.S. Army veteran, works on one of the many vehicles in the Evercor fleet.
Nate: I'm really into my work here, I love what I do. Working outdoors is the right environment for me, even in extreme elements. Long duration storms are particularly satisfying, and it feels really good to pull through as a team. That's when we feel like a family. There are a lot of passionate people here and I'm one of them.

Paul: When I met Pat I got the sense he is an ethical guy who really cares about people and that is reflected throughout the company and culture on a daily basis. The company is trying to grow ethically and I like being a part of that.
What are Your Thoughts on the Announcement of the Evercor Foundation and its Mission to Serve Children's and Veteran's Causes in the Communities We Work In?
Frank: To me the Evercor Foundation is our formal way of continuing the life's work of our late father Robert J. Kane.  My Dad was a Vietnam era veteran of the U.S. Navy, and a career law enforcement officer. At a young age he taught my siblings and I to share what we had with the less fortunate. His favorite cause was a child sponsorship program. This program helped many underprivileged children in Guatemala. He was also active with the U.S. Marine Corps Toys for Tots program, Catholic Social Services, and The U.S. Veterans Administration.
Nate: Evercor starting a foundation for children's and veteran's causes is amazing and I'm 100% supportive! I have friends who went through a lot during their time in the military and to know that I'm working for a company that recognizes that kind of personal sacrifice and wants to help veterans in the communities we're in makes me even more personally invested in my career here.

Paul: To be honest, in my long career, this is my first time employed by a company taking a step like this and it's great. A lot of people enlist not knowing what they'll do when they come home from the military. I look forward to us becoming involved in more veterans hiring initiatives and job creation. Hopefully we can get involved with organizations like PestVets!
From Basic Training to Operations Training
Bob Leabhart (far left), U.S. Air Force veteran and Evercor Operations Manager, prepares to address his crews during the daily morning meeting in Lancaster.
The ability to lead with strong passion and a sense of purpose for the work they do is a common trait among the generations of military veterans in our workforce at Evercor. Together and with the rest of our diverse workforce, they are highly valued and fundamental to our mission. We honor their service to our nation, and of all who have served, today and every day.