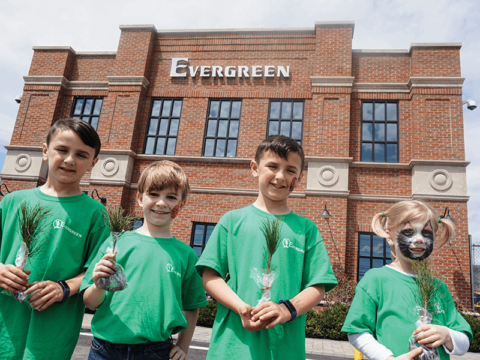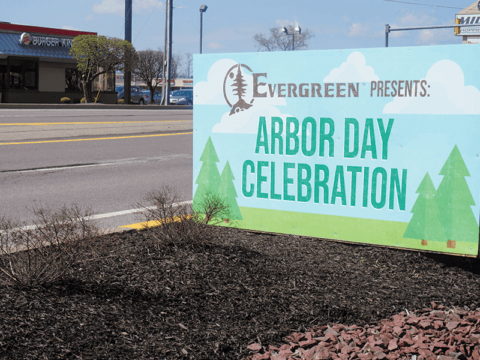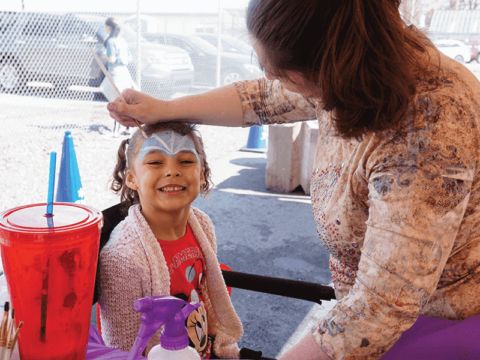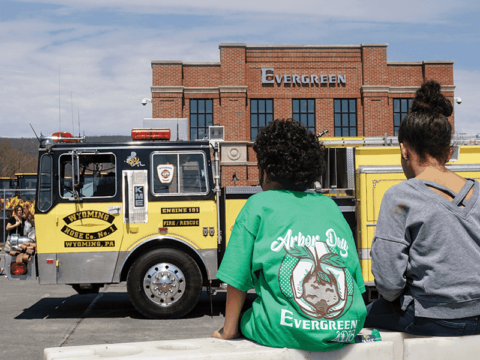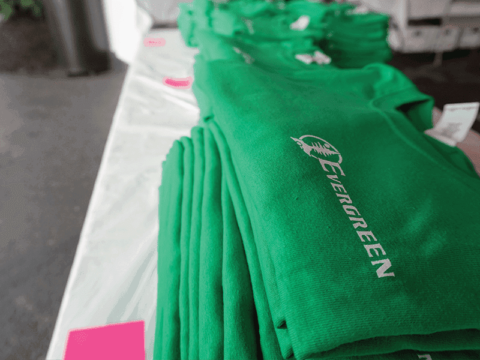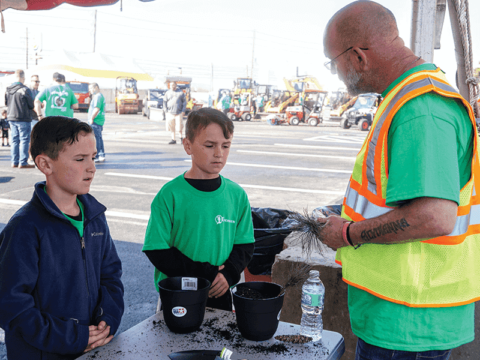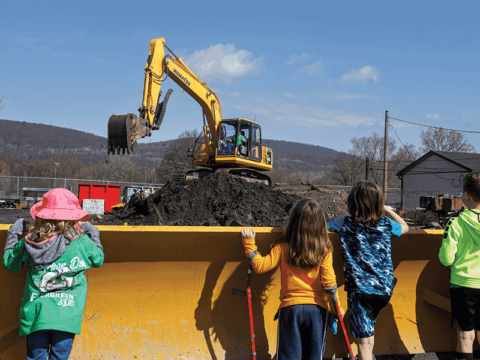 Family-friendly activities and a giveaway of 1,000 White Pine seedlings was the highlight of the Evergreen Family of Companies' Arbor Day Celebration held on Saturday, April 28, 2018.
This celebration, held at the corporate offices of Evergreen Companies, Inc., offered children the opportunity to touch, sit-in, and explore various types of heavy equipment including skid loaders, dump trucks, and excavators. Wyoming Hose Company #1 also attended the event and surprised families by displaying their new fire truck.
Children created eco-friendly crafts, had their faces painted by Face Painting with TLC,  and also enjoyed ice cream while watching heavy equipment demonstrations. The first 100 children also received free Arbor Day T-Shirts. The free, family-friendly event was sponsored by the Evergreen Family of Companies.